ECB (Environmental Control Board) violation is referred to as notice that states that a property is not under compliance with a provision of the NYC building resolution. It is very difficult to deal with NY ECB violation removal on your own as they are very expensive and complicated. This is more puzzled if you have inherited violations with regards to newly acquired property.
Initially, you are expected to be fined around hundreds, but if you continue to let those violations go, or if your property has a long-ignored violation, the fine amount could exceed to around $10,000. Removing violation easily is time-consuming, energy-draining and daunting. With numerous hearing and penalties, you get exhausted until final outcome comes. All Queens ECB violations remove are resolved by Environmental control board which is an administrative law.
Your concern regarding your property is understandable but you need to show valid evidences to protect yourself from getting into trouble. It is important to have evidences or valid points to fight against violations successfully.
If you received a notice to perform hydrostatic test for 5 years or any violation order, NY Sidewalk Contractor has gone through numerous ECB rulings and will provide you with the best repairs, testing and paperwork. So, you won't have to face ordeals and find it easier to go through the process of violations successfully. Here at NY Sidewalk Contractor, you will get the basic understanding of how to tackle DOB violation.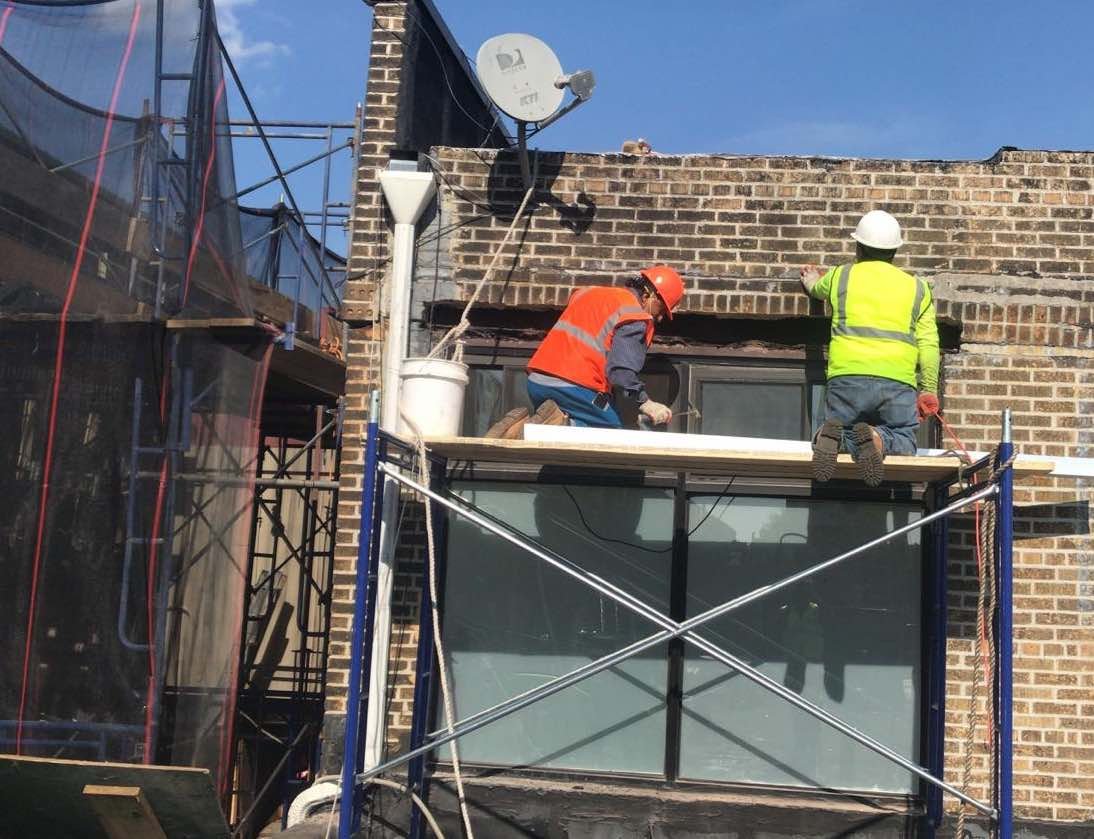 So, How Our Contractor Resolve Violation?
A permit needs to be obtained for certain building violations before getting into the process of correcting the violation and filing the certificate of correction. In order to rectify the building violation process it requires contracting some of the professionals that our ECB violation removal contractor Brooklyn carry out without embroiling you in the process.
Environmental Control Board provides a complete package of certification of correction and we keep our skilled expert staff engaged to file certificate of correction for approval. Further processes are also done by our staff including attending a hearing to lessen the penalties expenses or dismissal of penalties for eligible violations.
We help to tackle sidewalk violation matters in the following manner:
Intelligently efforts are taken to help you obtain the permit in order to let you correct the violation physically
We set up a schedule for the filing of certificate of correction
The required filings are coordinated
Correction certificate is prepared that is under compliance with correction requirement
After accurately following the process, your corrections are presented to seek approval from the building department, ECB, and other involving authorities and then eventually removal for violation is done.
Resolutions of ECB Violations Bronx
If you are a building owner and facing dilemma of building ECB violations, then you can resolve your ECB violation without a hearing following below three options.
The zero penalty option
This applies on class 2 and class 3 violations. The respondent will have to correct the violation within 40 days with complete certification. If (AEU) administrative enforcement unit accepts your certification, then there is no need to appear for hearing as you are not held accountable to pay any penalty.
Admit by a standard mail
This option is considered above all, if respondent is paying the standard penalty to ECB before hearing date comes, then you are safe and no hearing is required in that case but still you have to pay penalty. Moreover, respondent will need to provide certification of correction for violating conditions.
Stipulations
This option involves admission of guilt and is applicable for selected class 2 and class 3 violations. This option extends compliance time for 75 days before the first hearing date. Respondent may go with a mail option and can pay half of the penalty if approved by the ECB.