Best Stone Paver Installation Contracting Company In Queens
Delivering Flawless Paver Solutions Throughout Queens For Years
Paver is an effective way to augment the grandeur of the house and its surrounding. Its spectacular and unique designs make it desirable materials when it comes to construction in the house. Paver is a material that is used in residential & commercial projects that includes patios, walkways, pave driveways, sidewalks, and other surfaces. Paver Installation Flushing Queens NY generally doesn't need upkeep but little maintenance that you can do by cleaning every day or at least once a week. Using sealer or regular sweeping is enough to retain the gloss of the pavers.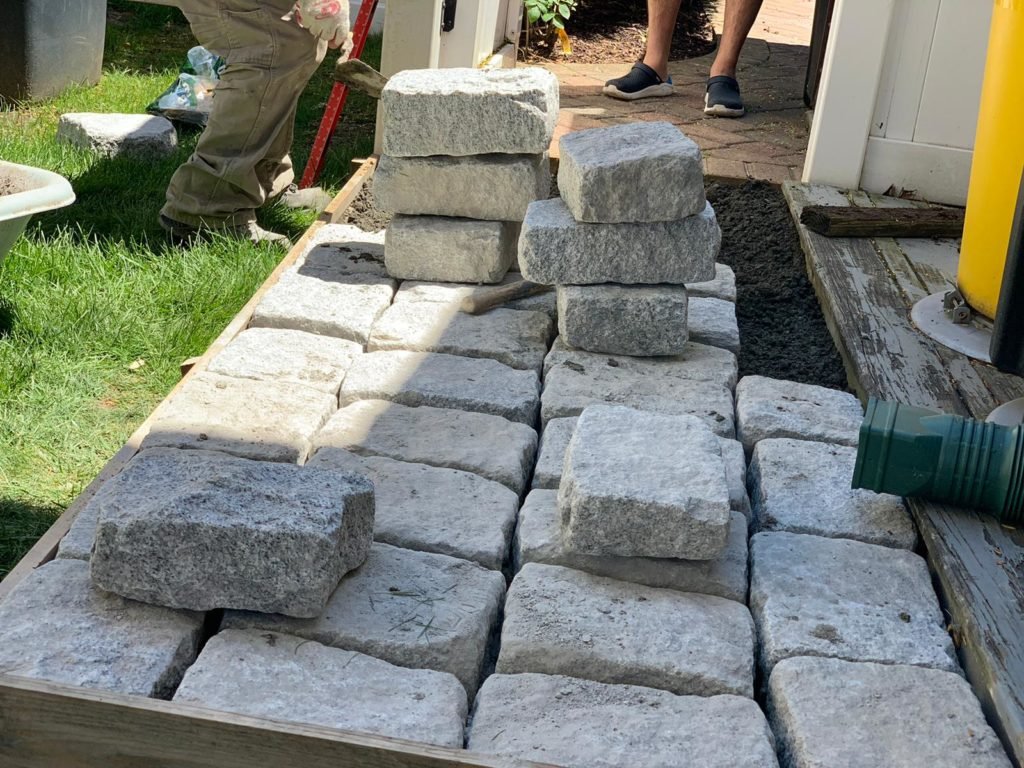 For many homeowners, devoting time to these household chores is not feasible that leads to making its quality inferior over time. However, choosing a stone paver contractor in Queens is the right way to deal with all sorts of paver dilemmas. NY Sidewalk Contractor provides high-quality paver services that take care of paver projects and maintain a long list of satisfied customers. 
Residential & Commercial Paver Contractor In Queens
We have a proven track record of remarkable work with all clients we have worked with so far. With years of experience, we have shown the supreme form of standards and pay attention to every single detail ensuring customers get efficient and timely results. NY Sidewalk Contractor considers the opportunity to be a path of growth and treat customers as a god. The moments we are entrusted with residential and commercial paver projects, we immerse in the project and get too profound to do justice to the expectation of clients.
Pavers are seen as a symbol of beauty that embellishes every corner of the house. All paver contracting companies in Queens cannot claim to give you a top-notch result because they are not adept like us. We set out with an aim to transcend the previous work and take every new paver project to the pinnacle by adding something new. The uniqueness of our work is differentiated with the innovative change we bring in and that for sure adds luster. 
We Are Sought After And Premium Paver Services In Queens
The materials NY Sidewalk Contractor use gives your house an aesthetic appeal while enhancing its longevity. Our wide range of patterns, colors, textures, and designs stand out and last for decades. Aside from giving the property beauty and durability, our top-notch experts in conjunction with the state-of-the-technology keep the pavers in good condition for years to come. Pavers are ideal solutions to give your house a new and elegant look aside from giving you substantial savings. 
NY Sidewalk Contractor has a team of licensed stone paver installers in Queens who are well-equipped with the right tools and machinery. Whether it is repairing the existing pavers or installing a new one, we give you perfect recommendations as to what will suit the best. With the application of a quality sealer, we protect your paver to a large degree if ever they get subjected to anti-ice salt. At the time of installation, we blend the containing cement, pigments, gravel, and sand for unprecedented and high standards results. Be it for driveway, walkway, or patio, our pavers solutions emphasize lifetime quality with integrity.
Experienced, Certified & Professional Paver Installer In Queens
Our premium paver material is second to none and holds up longer than any other materials. We recommend everyone to always hire an experienced paver contractor when planning to carry out paver work. The guarantee of sturdy and beautiful pavers doesn't come from everyone, so for exquisitely designed paver, you need Queens certified paver installers like us who are best at implementing the right techniques and proven methods. 
NY Sidewalk Contractor is proud that we have followed systematic procedures always to create an alluring ambiance. We make your property look effortlessly beautiful using our years of craftsmanship. We ensure that you will always enjoy our versatility and quality that we add to make pavers look appealing. Pavers perfectly suit some areas that include-
Outdoor living spaces
Parking areas
Garages
Garden steps
Outdoor living spaces
Walkways and pathways
Patios
Driveways
Contact us today for all stone paver services, we meticulously consider every aspect and accordingly recommend you. Give us a call for outstanding quality.