Do you know what can happen with a broken sideways? Pedestrians, you, even take the worst case scenario 'your children' walking on the sidewalks can trip or fall. The heavy penalty charge by the government is a different note.
The Department Of Transportation will send you notice to repair the sidewalks which you have to resolve within 45 days. If you do not keep up with the time DOT will hire experts to repair the sidewalks. The DOT will file the billing charges to the property owner for not taking appropriate actions.
NYC Sidewalk Contractors safeguards you from all these falls and trips. We offer DOT violation removal services in Queens, NY, to assist you with this procedure. We make sure our experts repair the sidewalks in such a long-lasting way and withstand all climatical conditions.
Now sidewalk violation removal in Queens becomes easier with NYC Sidewalk Contractors. We use best techniques and technology to ensure that sidewalks are durable and resist all types of weather conditions.
We are limitless in the way of INNOVATION.
Trustworthy and experienced DOT violation removal services in Queens
After repairing your sidewalks it does not mean that your duty ends here, as the property owner you have to manage the sidewalks and remove the snow to make the path reliable for walking. It is better to take precautions before time as if DOT finds any cracks or carelessness on the part of the owner, in no time you will be charged with penalties. NYC Sidewalk Contractors safeguards you from all these penalties. We ensure that we remind our customers of all these precautions and some tips to keep the sidewalk long-lasting and bear all the climatical conditions.
Our professional understands that every step you take should be safe and secure that is why we use quality equipment and material to repair sidewalks. Our experts combined their skills and experience to give you the best output that is long-lasting.
We specialize in:
Licensed and Approved DOT expedition
Licensed and Approved DOT Architect
Licensed and Approved Permit application filing
Licensed and Approved DOT certificate
No matter what is conditioned on your sidewalk, the NYC sidewalk contractor is ready to handle every situation. We are even capable of handling worst-case scenarios such as uneven sidewalks, improper slopes, or collapsed sidewalks. Customer satisfaction, high productivity, and long-lasting results are the promise made by NYC sidewalk contractors.
We are FEARLESS to handle every situation.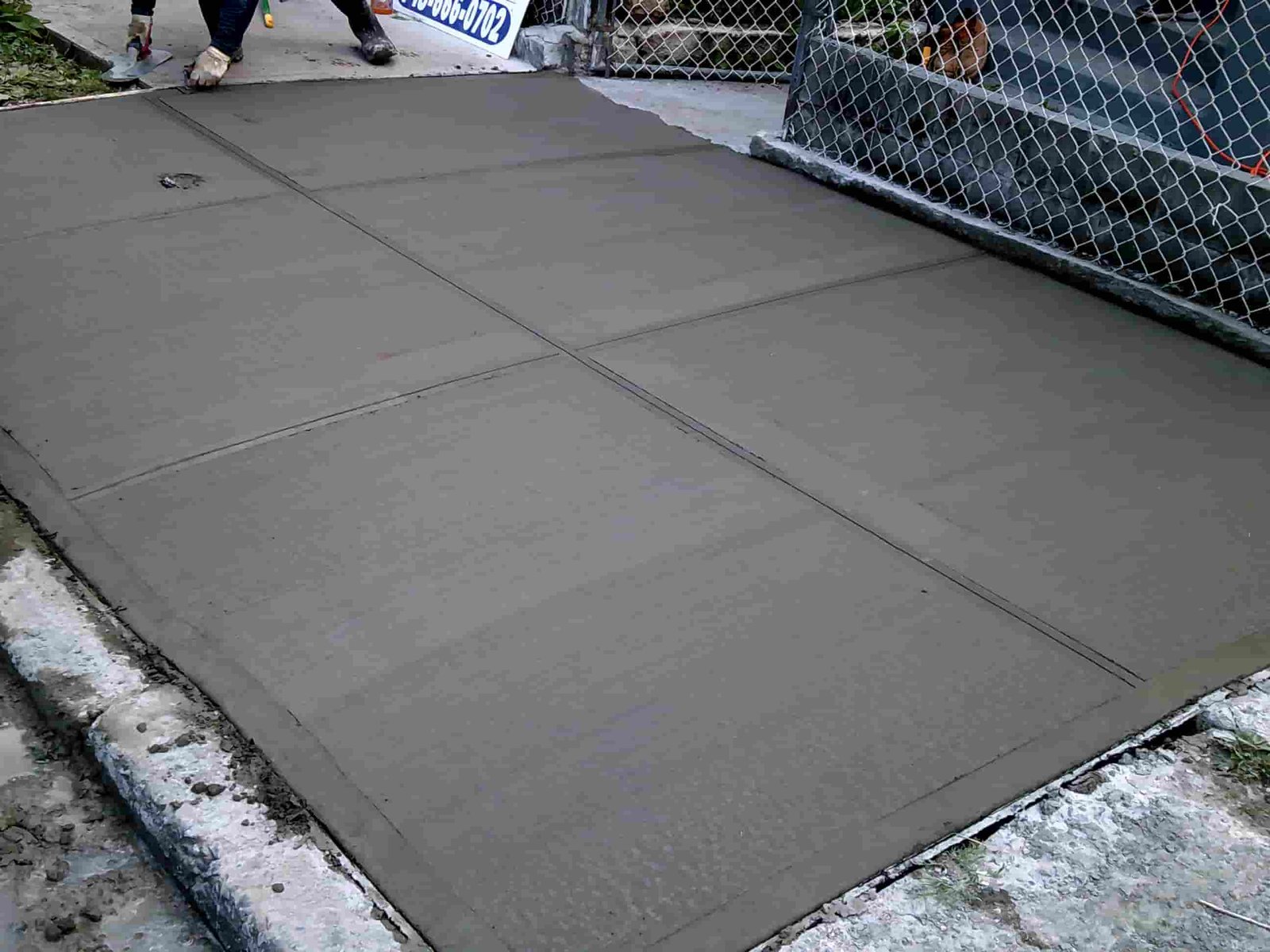 Sidewalk violations removal in Queens by experienced and professional contractors
The DOT inspects the city sidewalks to ensure that they are structurally sound. Based on specified criteria, DOT Inspectors are dispatched to houses in each neighborhood. Including the blocks where the city received complaints of injuries. The DOT issues these infractions in all of the city's neighborhoods. The DOT also considers when the pavement was last completely examined or effectively repaired by the property owner. For the dot violation removal queens, always select a reliable and reasonable business.
Repairs and frequent inspections, installation of new pavement, repairs if the pavement is partially damaged, and other services are all part of maintaining the pavement. Hire the finest DOT-licensed business to avoid obtaining any Sidewalk Violations Notices or to achieve the greatest outcomes on the NYC Sidewalk repair violation. It is critical that the organization you employ is competent and has sufficient competence in the subject, as well as in all of the rules and regulations about the infraction.
Our sidewalk violation removal contractor in Queens provides a customized solution that exceeds your expectations. Whether we repair or rebuild your sidewalks, the property retains its luster. At the end of the day, you will remember our exceptional craftsmanship. At NY Sidewalk Contractor, we take on the project intending to relieve you of the worry and strain that comes with DOT infractions, and we complete the task cost-effectively and correctly.
We provide the following services:
Sidewalk violation repair
Sidewalk curb repair
Concrete waterproofing
Sidewalk concrete repair
New sidewalk installation
Vaulted sidewalk restoration
Epoxy injections
Concrete crack repair
 NYC Sidewalk Contractors make sure YOUR every STEP is safe and secure.